Bitcoin Info > Bitcoin's Potential Benefits
Debasing the Currency
Bitcoin's key selling point is the fact that, unlike fiat currencies like the dollar, it is not owned by a government and not subject to debasement through money printing.
Bitcoin meme: Money Printer Go Brrr
There will never be more than 21 million Bitcoin created and no government controls the issuance of new Bitcoin. Bitcoin's monetary policy is based on a schedule set by code.
Debasement is virtually inevitable because the debt level is unsustainable:
Debt is 4 times income (GDP). Assuming a 3% interest rate, this requires unattainable growth rates:
4 x 3% = 12% growth rate (required just to service the interest).
The only way to bring debt down to a tenable level is to debase the currency.
Debasement isn't doing to happen accidentally. Governments have every incentive to make it happen, hopefully over a decade or more.
Non-financial benefits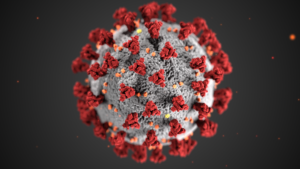 Given how little support the Democrats have been able to garner for their Covid-19 mitigation efforts, it seems unlikely that Democrats will be able to build support for the current anti-climate-change strategy. And dysfunction seems to be the state of American government in general.
Therefore, any other alternative strategies for systemic change should be seriously evaluated.
But Bitcoin also has the potential to provide incentives for achieving some of the systemic change that are necessary for:
mitigating climate threats,
providing a better business model for media
reducing incentives for war and the military industrial complex
re-incentivizing export industries like the manufacturing industry
reduce the inequality caused by the financial privilege the Federal Reserve accords "Wall Street" and wealthy investors who are "close to the money printer". (The Cantillion effect)
providing banking services for the "unbanked" worldwide and allowing people to avoid currency debasement.
Potential Benefits
Here are a few of the easier to explain potential benefits of Bitcoin.1 It has the potential to ..
Help transition from a dollar backed by oil to one backed by electricity that has the potential to finance investments in renewables.
If America didn't have the global reserve currency, it would limit wars to only those that the American people are willing to support with real financing, that is to say without printing money.
Improve the media through micropayments, which could provide publishers with a way to get funding beyond the advertising-supported click-bait business model many now use. Jack Dorsey says Bitcoin is going to be a big part of Twitter and Twitter has just rolled out Bitcoin tipping. The media is currently in a bad way. This could get at the root of the funding problem.
Be the first truly Fair Monetary system. Money is not neutral. During inflation, the wealthy park their money in assets and the poor have their savings inflated away. Even in normal times the wealthy have financial privilege from being closer to the Federal Reserve. One term for this is the Cantillion effect. Once you are invested in Bitcoin, there is no Cantillion effect.
Reduce the amount of assets that are lost to inflation because unlike the dollar, new Bitcoins production goes down every four years and has a hard cap of 21 million coins.
Help the environment by reducing consumption habits. Our current inflationary system needs constant growth. Wouldn't it make sense to switch to a system that will encourange innovation, but

not

require constant GDP growth

? Inflation encourages consumption today because you need to buy today to avoid rising prices and there is less incentive to keep money in a savings account. What the environment needs is a financial system that shifts consumption habits to encourage investment over consumption.
Make it cheaper and easier to provide banking services to the unbanked.
Bring property rights to the Digital World. In the Napster-era, music was traded for free. With Crypto (not Bitcoin), intellectual property can be owned, meaning it can be resold.
Educate Americans about and replace the Petrodollar 2 3 and its disastrous consequences for wars, women's rights, human rights, the environment, and harm of America's export industries like manufacturing.

The US has to choose between being the global reserve currency and having a strong manufacturing sector because the global reserve currency strengthens the dollar and makes exports more expensive.
The loss of manufacturing jobs in the US has helped fuel dissatisfaction with the old Republican party. Trump voters may have voted for better trade policy, but the current dollar policy penalizes manufacturers that export and helps Wall Street rather than Main Street. If the dollar were not the global reserve currency it would be easier for American manufacturers to export.

Rust Belt

Some experts argue that the cost of the dollar's dominance to manufacturing-heavy regions such as the Rust Belt are too high and that the United States should voluntarily abdicate.

Lead to the creation of a new digital finance industry that has the potential to power systems that exchange ownership of stocks, mutual funds, and real-estate. (more real estate)
Diversify portfolios, when used in small quantities (today).
Curb the worst of future central bank digital currencies such as surveillance, cancellation, and social credit scores
<< Back: Main
---
One of the biggest thing about Bitcoin is that it is the first open network for money. If you are a techie you will understand that open networks like the internet frequently beat closed networks like AOL and CompuServe. Bitcoin threatens to out-compete Western Union, VISA, and MasterCard unless they can offer some extra value. ↩

In 1975, the US didn't just "offer protection" to Saudi Arabia and the OPEC nations, it threatened to invade the Persian Gulf because it wanted to force its way and thought the invasion would be easy. You might call the "protection" offered a "protection racket."↩

If the US doesn't care whether Saudi Arabia sells all its oil in US dollars, why did Saudi Arabia threaten in 2019 to "ditch" the dollar. Would the US really be indifferent to Saudi Arabia's threat to break the Petrodollar?↩